Tuesday, April 18, 2023
11:30 a.m. – 1:00 p.m.
Embassy Suites Omaha-La Vista Conference Center
12520 Westport Parkway, La Vista, NE 68128
Sign language interpretation during the luncheon will be provided by Julie Delkamiller and Brittany Speckhals.
Honorary Chairs
Jessie and Dean Rasmussen
Event Chairs
Emily Allen
Ashley Rich
Luncheon ticket cost is $100. Tickets must be purchased by April 7. Please contact Morgan at mboler@projectharmony.com with questions about the luncheon.
2023 Keynote Luncheon Speaker
Gaelin Elmore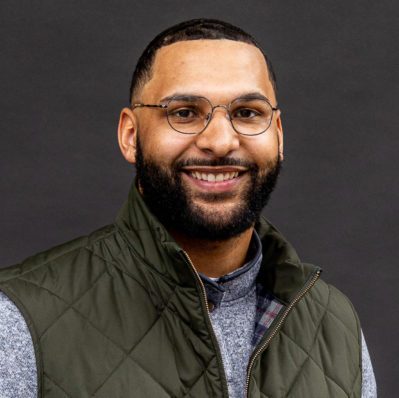 Former pro-football player, Gaelin Elmore, is on a mission to erase the belonging gap for youth with adverse backgrounds. Gaelin endured a childhood of homelessness, foster care, family struggles with addiction, abuse, and poverty before his high school football coach became his legal guardian. He then earned a scholarship to play college football, signed a contract with the Cincinnati Bengals, and now works with teenagers from diverse communities and difficult backgrounds, helping them overcome their adversity to obtain a life of hope.
2023 Speaking of Children Committee
Abby Arcishewsky
Anne Arther
Kerry Bast
Kristin Carbullido
Jody Carstens
Michelle Chartrand
Katie Christenson
Judy Combs
Angela Cutler
Ashley Dieckman
Dawn Dinsdale
Stephanie Dowell
Cat Enenbach
Judi Finkle
Jessie Forrest
Sarah Freeland
Diane Fulcher
Amber Gard
Shelley Gates
Christina Groteluschen
Stacy Horsham
Patty Jansen
Kelly Jeffreys
Carol Ketcham
Terri Kirby
Hillary Kolar
Barbara Lamoureux
Brenda Langenberg
Cheryl Lehotyak
Alyson Manning
Susan McMannama
Joani Mullin
Janet Nichting
Stephanie Pantano
Janet Parsonage
Carla Patton-Ochsner
Yvonne Pflug
Ann Pitschka
Amanda Pontow
Stefanie Raszler
Morgan Renter
Paige Ritter
Christine Shimokawa
Maureen Turner
Jennie Warren
Joy Watanabe
Pam Weekly
Cathy Williams
Ellen Wright