A Great Team at Work
Partner Agencies
We've brought multiple agencies working in these systems together into one place – where they can coordinate and communicate most effectively and tackle child abuse as a team.
Community Partners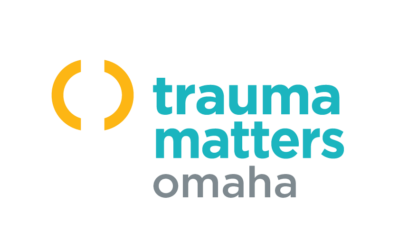 Trauma Matters Omaha
Trauma Matters Omaha is a collaboration of individuals and organizations across six counties in eastern Nebraska and western Iowa – including Dodge, Washington, Douglas, Sarpy, and Cass Counties in Nebraska and Pottawattamie County in Iowa – committed to understanding trauma and its effects on our communities.
Nebraska Mental Health
NebraskaMentalHealth.com provides centralized access to local and regional mental health information in a single location.  The goal of NebraskaMentalHealth.com is to expand knowledge about mental health terminology and to help connect those in need with the mental health information, treatment, and services.

Project Be Someone
At Project Harmony, we believe that all children are someone. And, all adults can be someone to a child. Together, we can end child abuse. END IT. But to do this – to really do this – we all have to have a stake in it. You are part of the solution. Take the Project Be Someone pledge to be someone in the life of a child today.
This powerful model means that Project Harmony is the resource for child abuse services and training in the Omaha metro area and surrounding communities. We help community members protect and support the most vulnerable among us – restoring courage, facilitating healing and empowering community members to be someone in the life of a child.
Project Harmony intends to end child abuse at all levels – we are known for our response, we are shaping treatment and we are committed to leading child abuse prevention. We provide a safe place where children can use their voices without fear and begin to heal.