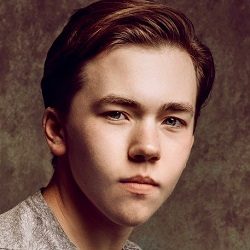 Winston F. Schneider's work is described as "inventive and original… impressive and masterfully done…. the array of orchestral gestures is, frankly, stunning" (Albert Mendoza, composer, editor and author, Alfred Music).
Schneider began composing at age 5. Early on, with his perfect pitch ability, he was able to play pieces in any key, sometimes simultaneously playing each hand in a different key.
He's won first place nationally at all three major pre-college composition competitions. He was selected internationally as a MATA Jr. composer, which the New Yorker calls "the most exciting showcase for outstanding young composers from around the world." He was the youngest composer ever to be included in the prestigious Curtis Institute of Music's summer program. Perhaps most notably, Schneider received a prestigious American Society of Composers, Authors and Publishers (ASCAP) Morton Gould Young Composer Award, a competition for composers up to 30 years of age. He'll make is debut on NPR's From the Top in 2023.
Three weeks ago on this same stage, Schneider had his Omaha Symphony Masterworks debut with a new world premiere orchestra work, which received standing ovations both nights.
Schneider's works have been performed by orchestras and ensembles across the country including in New York City, Brooklyn, Dallas, Cleveland, and Philadelphia.
Schneider is also a pianist, and a cellist. He's the current and three-time MTNA state piano performance winner, and studies at the Omaha Conservatory of Music.
The Light Within concert will include a world premiere composition by Winston to honor Project Harmony's 25th Anniversary.
You can learn more about Winston at www.winstonfschneider.com, and follow him on Instagram and YouTube.